WHAT IS POLARISED GLARE?
Polarised glare is caused by light waves vibrating horizontally. It can cause eye fatigue, headaches, or temporary blindness, which can lead to collisions or injuries.

HOW DO POLARISED LENSES HELP?
A polarised lens reduces glare from reflective surfaces. A reflective surface can be water, sand, the road or glass store fronts and windows.
Because a polarised lens contains vertical stripes, it can act as a filter. Glare is eliminated as sunlight passes through this polarised filter.

WHY WE LOVE THEM
By cutting glare, polarised lenses eliminate 100% of UVA/UVB rays which means less squinting and discomfort for the wearer. Plus they provide greater clarity and truer colour perception.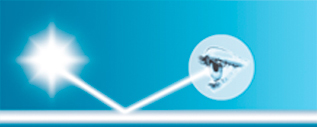 Polarised Light Creation
HOW LONG DOES IT TAKE AN AVERAGE PERSON TO ADJUST TO GLARE?
It can take 6-7 seconds to adjust to glare. The adjustment time is progressively worse as you age. What this means is, if glare impaired your vision for just three seconds while driving 48kph, you would travel blind for 40 metres.
HOW MUCH BRIGHTER IS POLARISED LIGHT THAN REGULAR LIGHT?
Three times brighter. On a bright day, the strength of glare light can be 3-4 times higher than the ambient light you see, causing your eye to adjust to the brightness.
Our eyes see the best contrast in even low-level light. Polarised sunglasses reduce eyestrain by eliminating the glare that makes your eyes work harder.
CAN POLARISED SUNGLASSES HELP WHEN DRIVING A CAR?
Yes. Those bright reflections of sun on the car ahead can be distracting. They tend to be horizontally polarised, thus perfect for vertically polarised sunglasses. What about the brightness of the road itself? Yes. That light is also partially polarised. If the road is wet, glare will get much worse.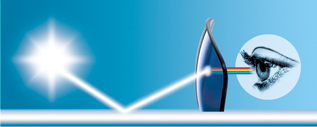 Polarised Light Blocked