When the sun is low in the sky and you're driving home from work, you may have some trouble seeing everything you need to see to ensure a safe driving experience. And we all know how important it is to be safe and secure on the road.
Needless to say, if you don't have a clear view of the road, you will strain your eyes. So instead of enjoying the ride, you'll get tired too fast.
One of the ways to prevent this is to have Serengeti sunglasses, which are highly recommended by both pilots and drivers. These people know how important it is to protect one's eyes while driving or operating an aircraft because they heavily rely on sight.
Serengeti driving sunglasses are truly an industry icon, so let's take a look and see the best Serengeti sunglasses for driving. This article will help you find the best Serengeti sunglasses for driving that you absolutely need to have once you start the engine and set out on the road.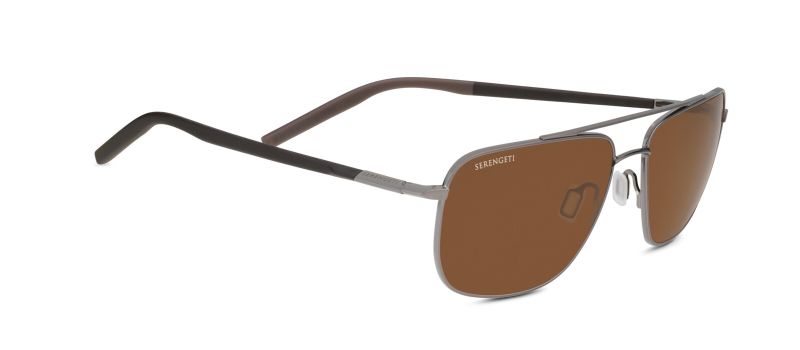 Benefits of wearing sunglasses when driving
Serengeti drivers sunglasses are not only classy and stylish, these sunglasses also have another special role. They protect your eyes and enable you to see everything clearly when driving.
Sunglasses for driving help you see everything in the daylight. Although you won't always need sunglasses to drive, they are a must-have on those sunny, early morning or sunset drives.
Always remember that your eyes are not 100% resistant to the sun and you need sunglasses to ensure a safe drive.
On top of that, these sunglasses will make every drive you take a comfortable one. You know how looking at the road often means looking at the sun during certain periods of the day. That's why you need that extra protection and comfort that these sunglasses can provide.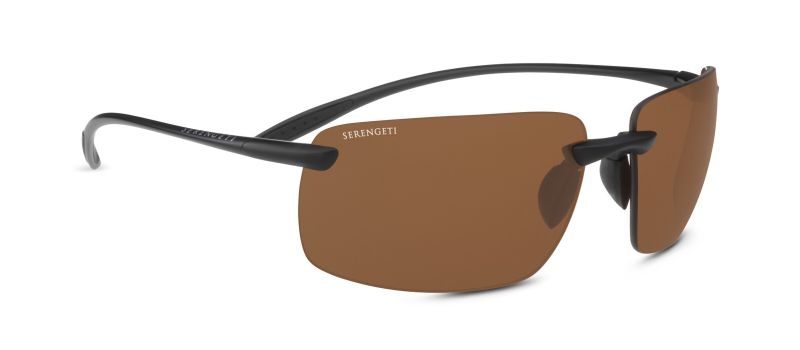 Are polarised sunglasses better for driving?
Polarised sunglasses are designed to reduce glare in bright light and it often happens that sunny days are a bit problematic when driving. However, you don't have to worry that you won't see headlights or traffic lights if you're wearing sunglasses.
Keep in mind that it's not always necessary to have polarised sunglasses to reduce the glare while you're driving. A polarised lens is a lens that has a laminated filter applied to block a portion of light from passing through to the eye.
So basically, both the classic sunglasses and polarised sunglasses will reduce the light that may come your way. However, there's a good chance that a polarised lens does it better, so in the case of brighter light, polarised sunglasses may be a better option.
Also, don't worry that vintage sunglasses never come with polarised lenses. If you want to buy vintage Serengeti drivers sunglasses to rock that old-school look, rest assured that Serengeti will give you that classic look as well as polarised lenses.
What is the best colour of sunglasses for driving?
Keep in mind that grey, amber, and brown tinted lenses are the ones most drivers prefer. On the other hand, pink, red, and blue tints are not recommended for driving since they can distort colours on traffic lights.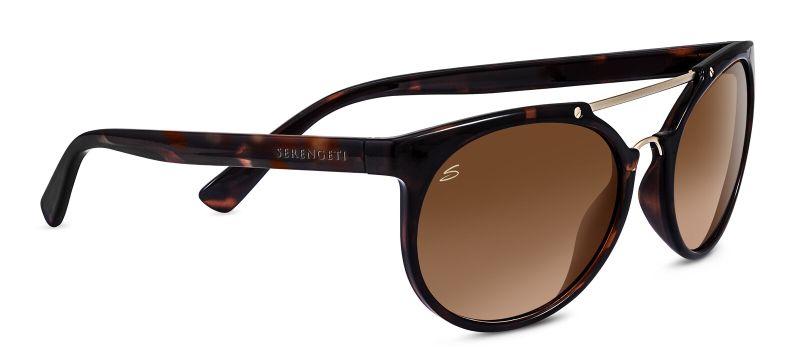 Serengeti Drivers sunglasses
This is a well-known company that mainly manufactures eyewear and it is owned by the Bushnell Corporation at the moment. Serengeti Eyewear was originally founded in 1984 but it was later bought by Bushnell in 2000.
It produces and develops a range of technologies related to eye protection (polarised lenses included). The most popular model of sunglasses Serengeti produces is the Aviator model.
But why are Serengeti sunglasses the best polarised sunglasses out there? The reason is that the company relies on photochromic technology that lets in the optimal amount of light no matter the weather conditions.
The transition effect of this technology and Spectral Control has various advantages:
Adapting to UV light gradually
Considering the full spectrum
Filtering out glare-causing short-wave blue light
Managing wavelengths of light for vibrant vision
Reducing haze, enhancing contrast, and enhancing colour and colour clarity
Allowing preferred polarised light to enter
Absorbing all four types of flashes
Basically, these sunglasses will make you feel like you can see everything in HD with clear and vibrant colours.
When it comes to sunglasses for drives, there are a few models that a lot of drivers praise. For instance, the lens on the Andrea model is a driver's gradient that makes these a great fit for polarised driving sunglasses.
The driver's lens was introduced in 1985 and features an amber-coloured lens that complements the tortoise shades in this model perfectly.
The lens was designed to distinguish red, green, and yellow colours, allowing these colours to pop or appear in HD in a variety of settings. These are the best sunglasses for drivers because they have a lens that enhances both colour and contrast and can lighten and darken in different lighting conditions.

Serengeti collection
Let's take a look at some of the fan favourite Serengeti sunglasses that were trending in the past, that are trending today, and that will keep trending in the future.
In 2019, we have seen more round styles in the acetate series. The Andrea model, of course, won a lot of hearts even in 2018, but this model got rounder and even more adored in 2019.
We have seen more models featuring the Pink Tortoise Acetate frame, which also became a huge hit among customers.
The 2018 Serengeti Eyewear model Andrea is still a huge hit. It's simply beautiful and that pink tortoise frame can't escape your eyes.
It's also important to mention Serengeti Anteo sunglasses since these were praised both by journalists and customers. The Anteo model comes in the classic satin tortoiseshell finish and that makes it have a timeless appearance. You can wear it without having to worry about the latest trends.
The Anteos really feel well-made. The hinges for the arms are spring-loaded and as you open them (or close them) they will complete the action for you. That is hands down a very pleasant feeling.
Last but not least, it is fair to mention Serengeti Carrara sunglasses. Carraras give out Aviator vibes and you'll feel like Tom Cruise in Top Gun once you put them on.
Carraras breathe a unisex design and come in just one size (medium). Serengeti Carrara sunglasses have adjustable nose pads, shiny gunmetal frames, and arms. The lenses are polarised and they use photochromic technology.
When the light levels are strong, the lenses darken and they lighten in low light areas.
Carraras sit slightly proud on the face and eye and they let a little more light around the edges than some other sunglasses from rival companies.
Serengeti Eyewear sunglasses prices range from $120 to $270. However, BrightEyes often has periods when they put various Serengeti sunglasses on sale.
Final thoughts
Wearing Serengeti sunglasses casually every day is a great fashion statement, but wearing them while driving is much better. These sunglasses will protect your eyes, they are well-made, the lens quality is top-notch, and their design is timeless.